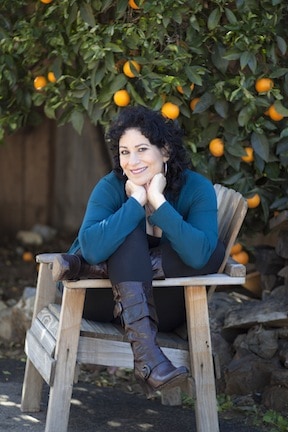 I sing what's in my heart. I came out of Mom singing.  I sang constantly and with passion whether it was the latest Broadway hit or a catchy TV commercial.  Even when I stopped (as my father and older brother would often order me to do – I was LOUD), the music always kept going in my head.
As a child, I sang in choirs, school and community theater productions, in the store, on the street… with dreams of hitting the big time.  At age 20, I sang my favorite ever theatrical role: Aldonza/Dulcinea in Man of La Mancha with the Ontario Civic Light Opera.  It was during that time I decided that I wanted to sing songs that would inspire me and others, not songs that lamented lies, broken hearts, broken promises, and broken dreams.
I moved to San Diego in my early 20s and started writing songs. I created a few demos at the time, but I think it is fair to say I had not come into enough Wisdom to write the kind of songs I knew were possible. I got a "day job," finding it more lucrative than what I was paid to sing around town – even at union wages. I got married, had a son, and dove into family life. I sang with the La Jolla Symphony Chorus, occasionally enjoying a solo when we toured.  I also volunteered with several community organizations including San Diego Earth Works where I served on the Board of Directors for several years.
Finding myself a single mom in the early 2000s, I cut back on most everything. I began singing regularly at The Unity Center in San Diego.  Singing there inspired me to pick up the composer's pen again. Now, I would write songs not only of inspiration and love, but that also included personal responsibility for life. I would write songs that I could own totally and consciously, speaking the Highest Truth I know.
In 2011, a dear friend of mine invited me to attend the Posi Music Festival in Florida, a series of seminars and concerts for songwriters and fans of "positive" music. That did it. I knew then it was time to make one small part of my dream come true. I would produce a CD of music that was my own; music to sing my heart out. I entered the first 3 songs I recorded into that song competition and won an honorable mention for my title track. I am thrilled and excited at the company that puts me in; not just the winning of the award, but the opportunity to know and be with so many wonderful songwriters and lovers of inspiring, positive music.
Welcome to my site, to my world, to my music. It's just the beginning. And dreams do come true.
Contact Information
P.O. Box 167
Poway, CA 92074